1. How to transfer shares
Position Transfer Application Using the Tiger Trade Mobile app.
Open the Tiger Trade app, go to Portfolio > More > Shares Transfer-in > Choose the relevant market > Enter your account details with your current broker > Stock details > Submit > Notify your broker.
*Note: If you need to transfer shares from different markets, please submit the requests separately.
Below is a step by step demonstration of transferring your shares:
1. Select "More" under the "Portfolio Tab" and go to "Shares Transfer In"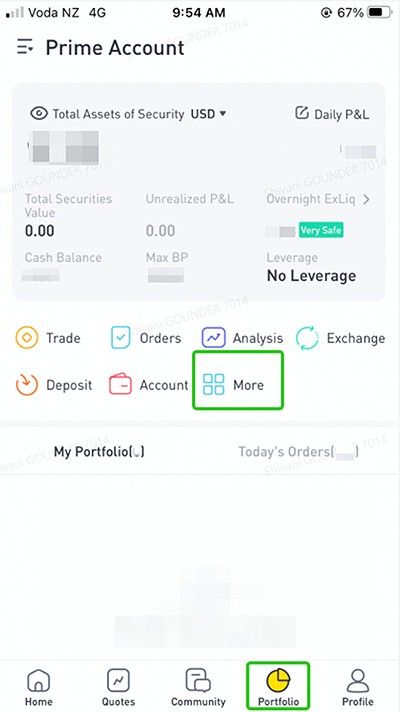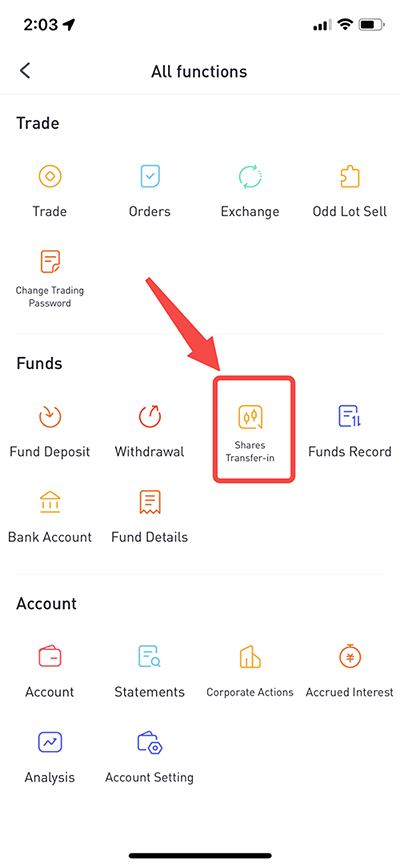 2. Provide details of your current broker.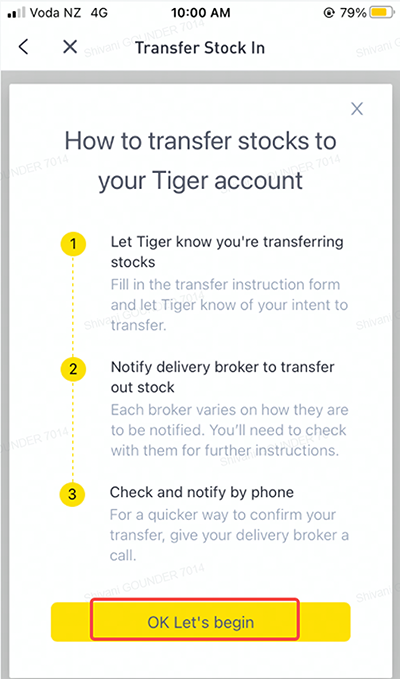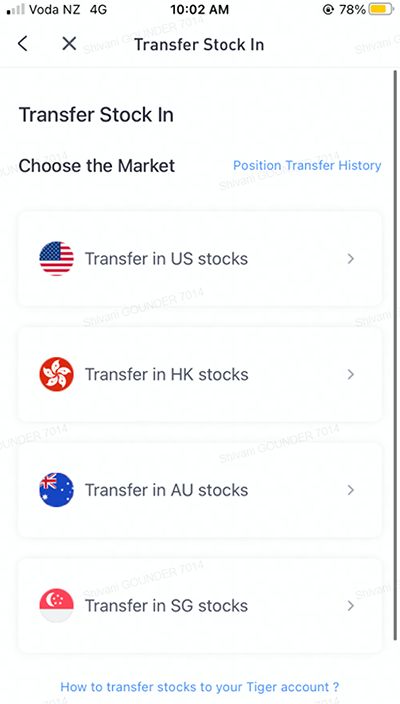 3. Enter the stock/stocks you want to transfer and submit.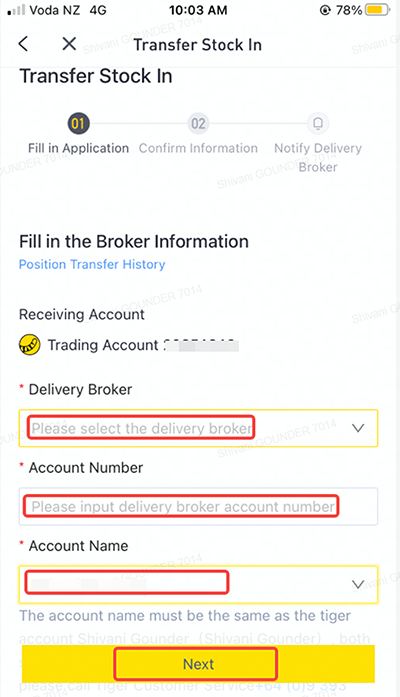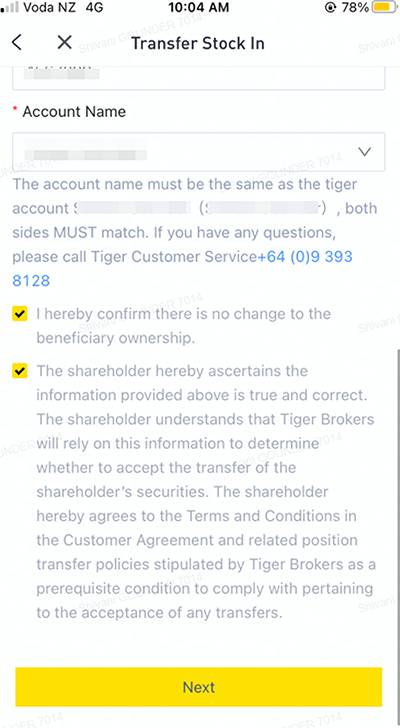 4. After submitting the request, please notify the delivery broker.
Send the delivery broker a copy of the transfer records which you can access from the below screen by clicking on "View the position transfer records".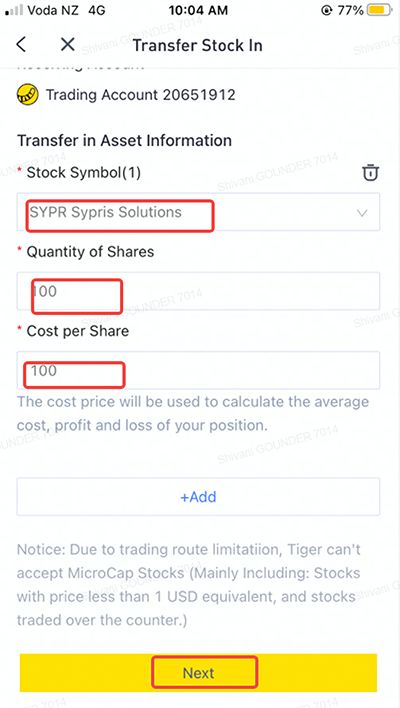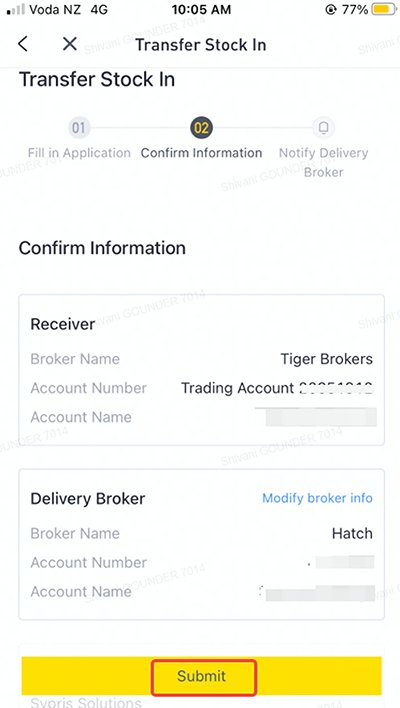 We will contact the delivery broker within 1-2 working days provided we have all the information required.
Position Transfer Using the Website