1.Log in to the Tiger Trade APP and go to Trade - More - Withdraw.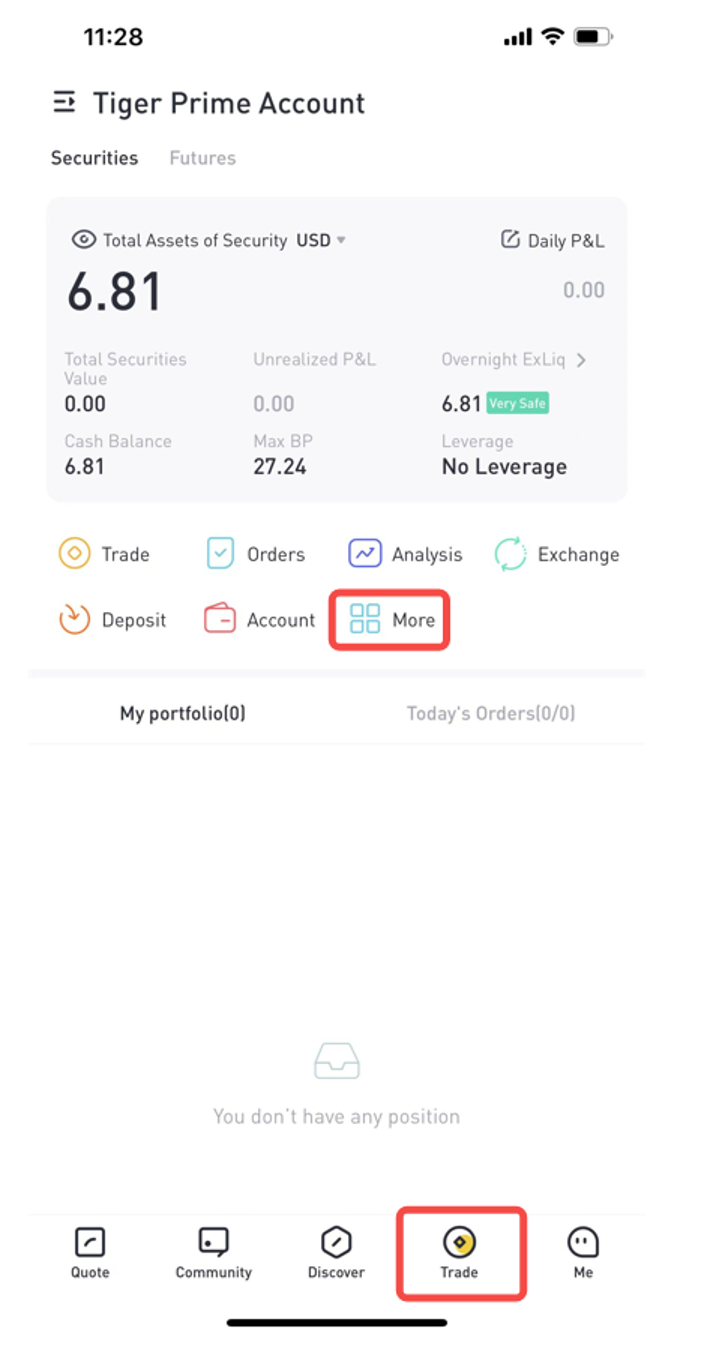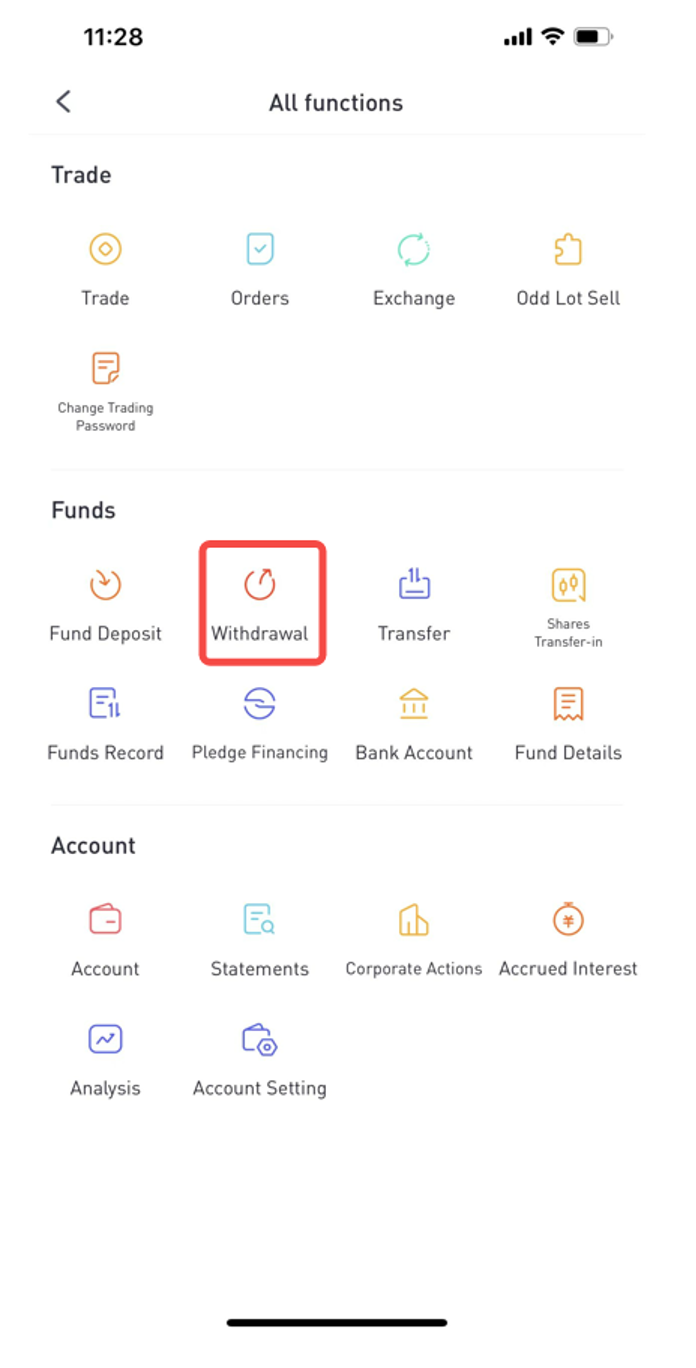 2.Please select the currency you would like to withdraw.
You can choose to withdraw NZD/USD/HKD. Let's take "Withdraw NZD" as an example.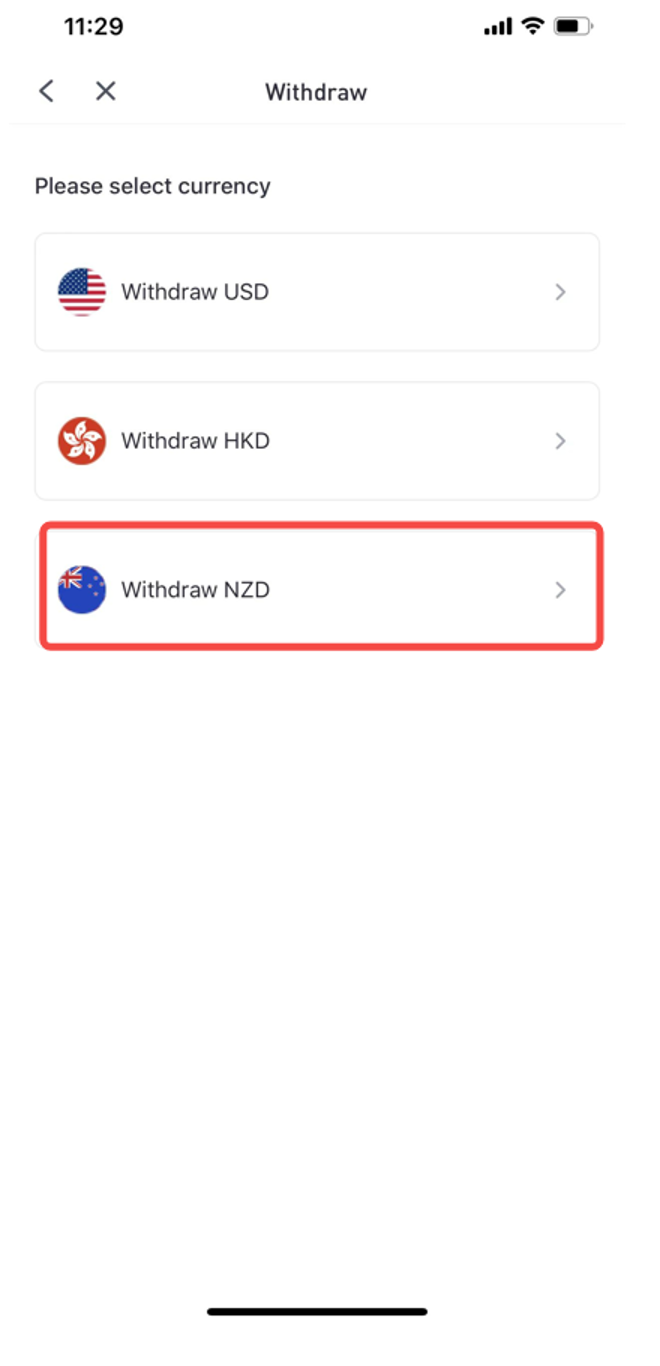 3.Please authenticate your receiving bank account before you make the withdrawal request, this is to ensure that the withdrawal is credited to your bank account.
If your receiving bank account has been successfully authenticated before, you can directly tick the authenticated bank account and proceed to the next step.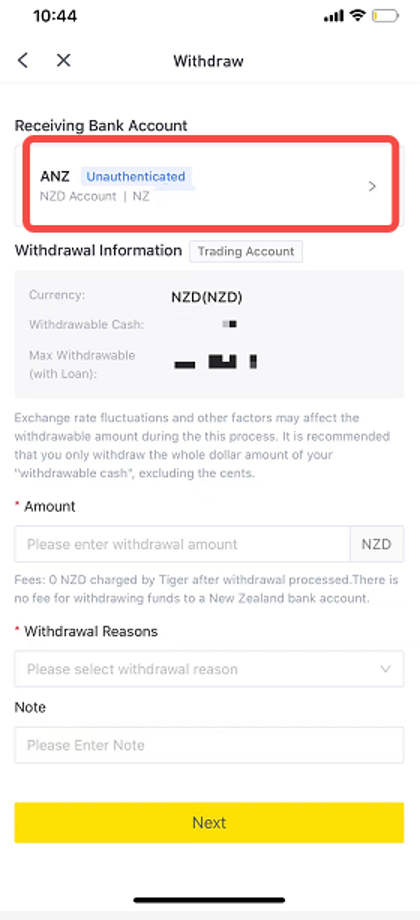 4.Please enter and select the amount you want to withdraw and the reason for the withdrawal.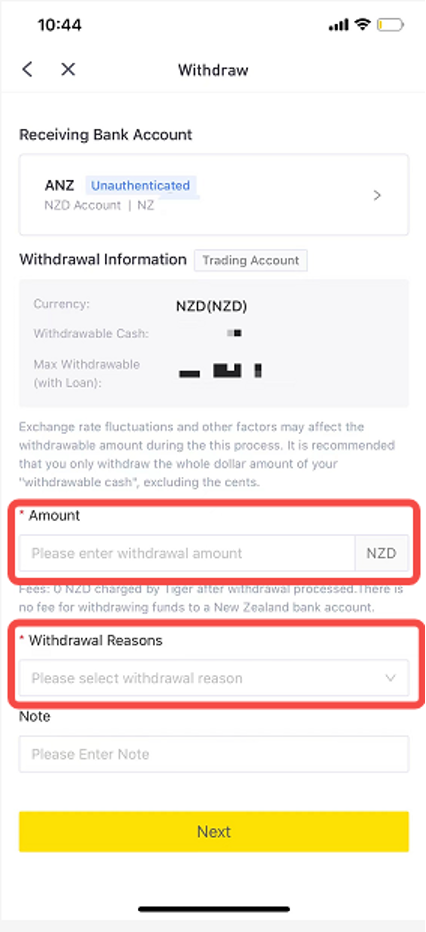 5.Clicking on the "next" to get the mobile verification code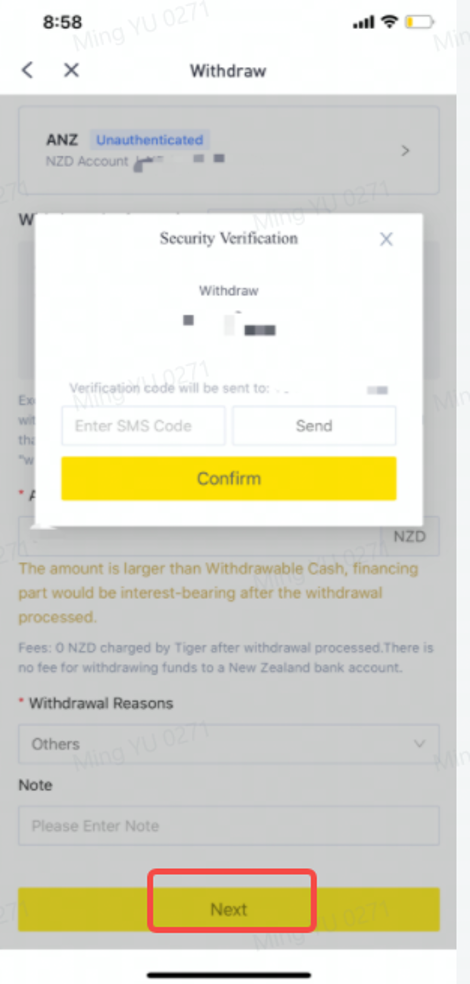 6.After entering the verification code, your withdrawal request will be successfully submitted, and we normally take about 1-2 working days to process it.
Please note, your receiving bank account must be an authenticated account. For how to authenticate your bank account, please click on
here