1.Login to your Tiger Trade app and Go to the Trade tab and click on "Deposit Funds."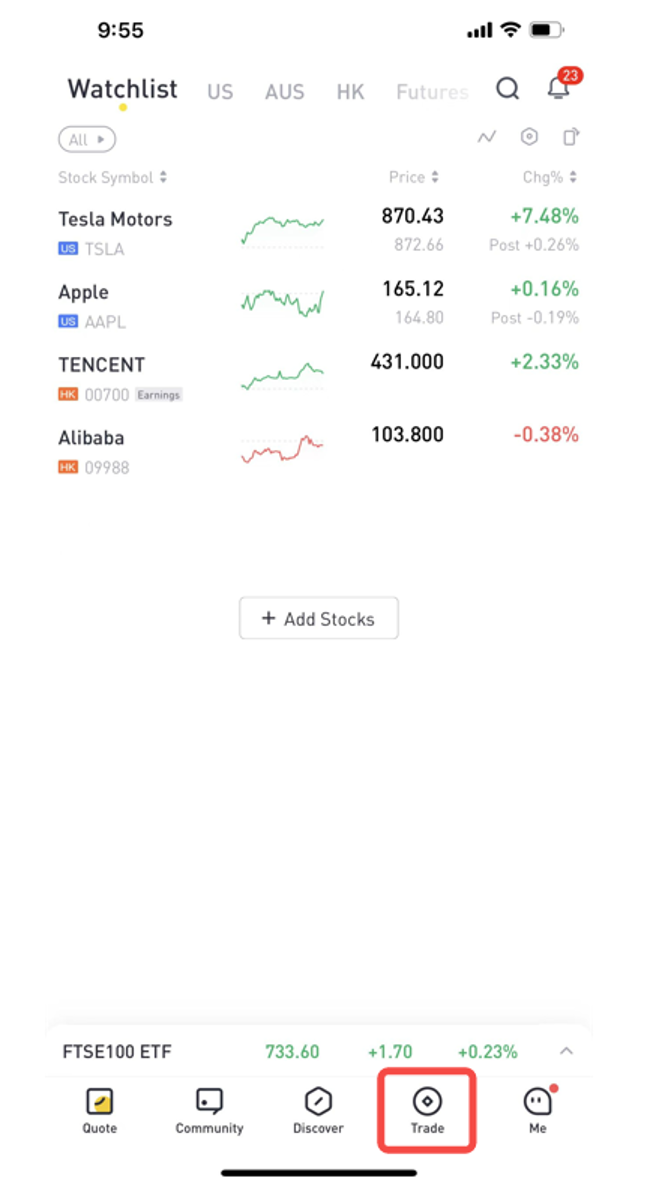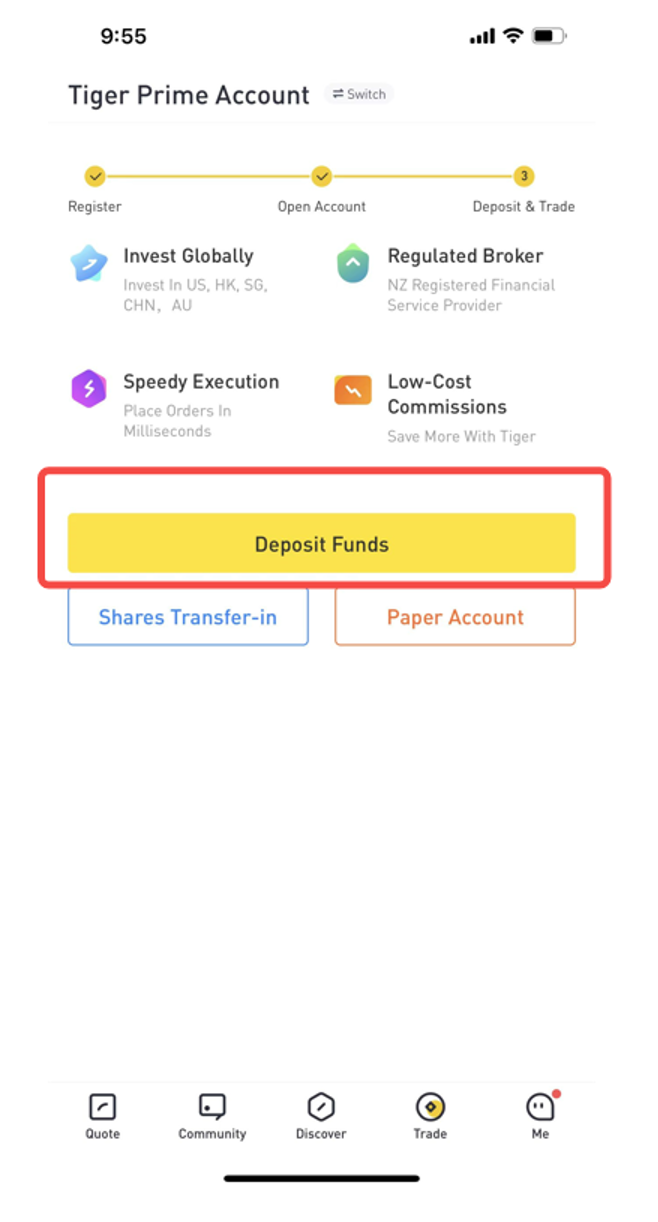 2.Please select the currency you would like to deposit.
Choose "Deposit with NZD or USD or HKD". Let's take "deposit with NZD" as an example.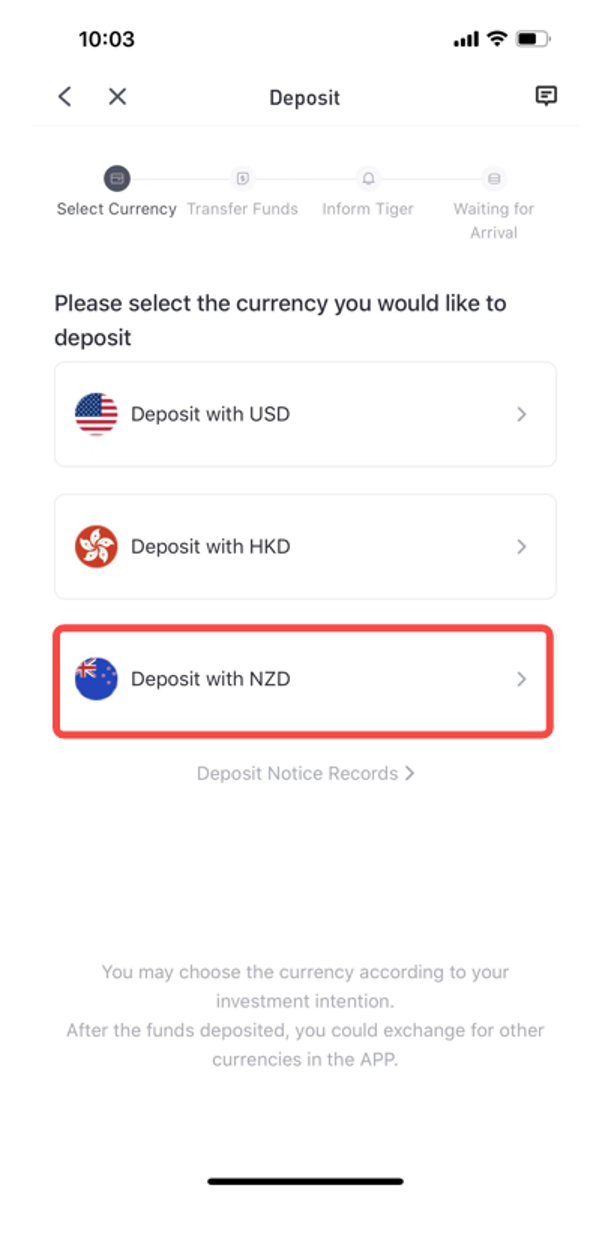 3.Copy our custodian bank account details and proceed with payment in your Bank App. REMEMBER to put your payment reference when you transfer funds to us, otherwise we will not be able to process it to your account.